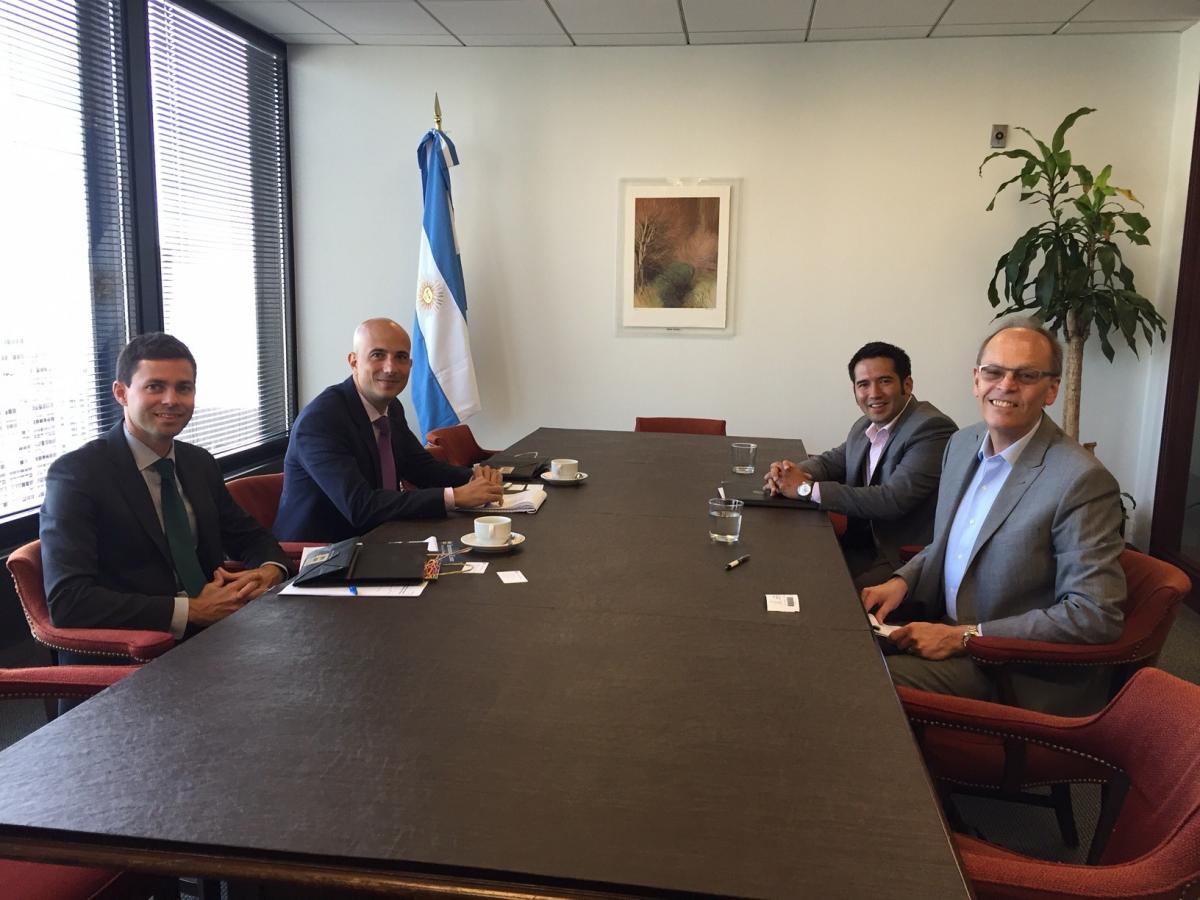 On August 9th, the Consulate held a meeting with representatives of the University of Missouri Mr. James Scott, Interim Vice Provost and International Programs Director, and Mr. Miguel Ayllon, Director of International Engineering Programs.
The meeting aimed to increase the exchange between the American institution and their Argentine counterparts.
Among the various topics discussed, the University of Missouri expressed its interest in participating in the Scholarship Program for Educational Exchanges with the United States implemented by the National Division of International Cooperation under the Ministry of Education and Sports.
The University of Missouri also stressed that it has initiated an auspicious exchange with the National University of San Martin (UNSAM) whose first result has been the presentation of a joint project under the "100,000 Strong" program.
Our Consulate pledged to provide its full support to the University of Missouri in its intention to increase the exchange with UNSAM and other possible Argentine counterparts.
Consulate of Argentina in Chicago
August 9th, 2016