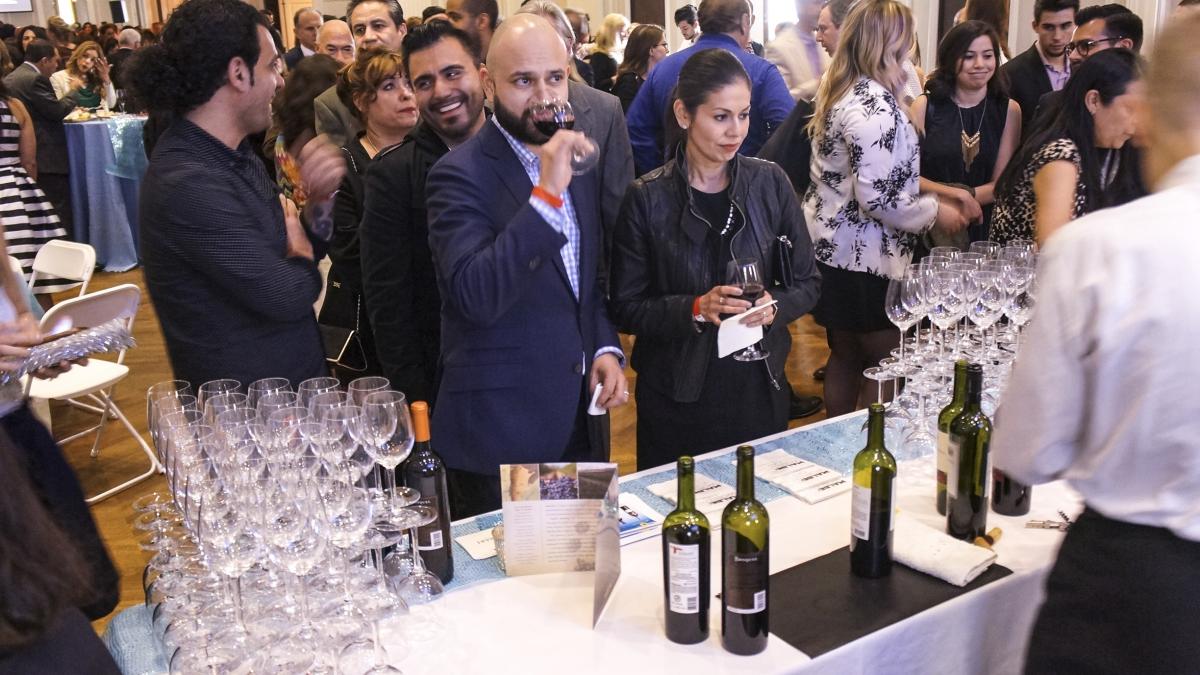 On April 21, the Consulate of Argentina in Chicago celebrated the Malbec World Day at the Closing Gala of the Chicago Latino Film Festival.
The wine tasting took place from 8:00 pm to 10:00 pm at the prestigious Chicago History Museum.
The assistants had the chance to taste Argentine wines from the following wineries: Mi Terruño, Trapiche, Tamari, El Esteco and Don David.
Promotional brochures and videos of Wines of Argentina were distributed during the event.
The attendees could enjoy a tango show with live music.
The commemoration of the Day of Malbec has been covered by the Chicago Latino Film Festival magazine and was highlighted throughout the graphic and audiovisual material issued by the festival organizers (publications, outdoor advertising, radio and television).
More than 500 people attended the tasting among leading personalities of the local environment, national and state authorities and businessmen linked to our country.
Wines importers and distributors of the Midwest region were also invited to the event.
The commemoration of the Day of Malbec was a great opportunity to spread Argentine wine among local and specialized public and allowed to strengthen the Malbec as the representative grape of Argentina.
Consulate of Argentina in Chicago
April 25, 2016