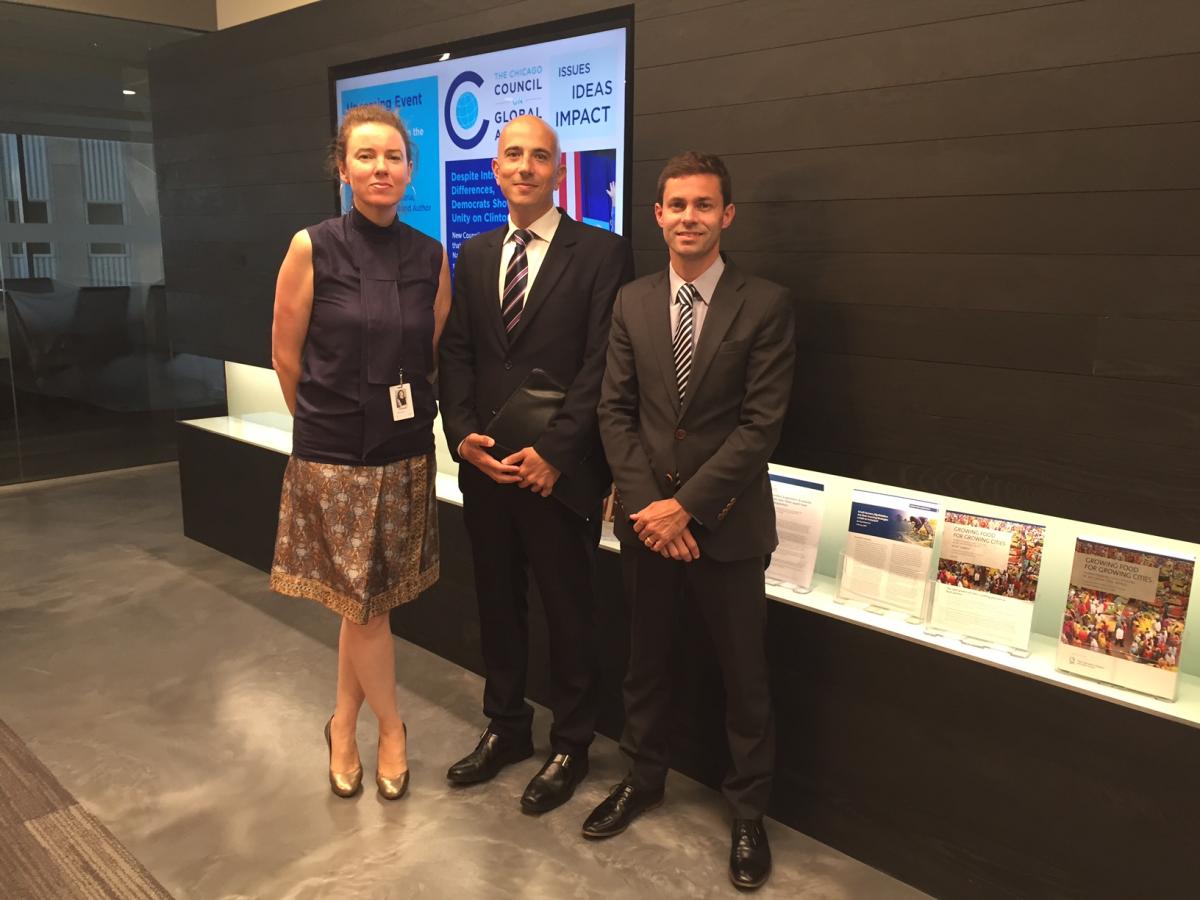 From left to right: Ms. Niamh King, Consul General Atilio Berardi Hueda and Deputy Consul Marcelo Boffi
On August 11, the Consulate held a meeting with the Chicago Council on Global Affairs attended by Ms. Niamh King, Vice President, and Mr. Matt Abbott, Director of Government and Diplomatic Programs.
Founded in 1922, the Chicago Council on Global Affairs, is the leading think tank on International Relations in the Midwest and one of the most influential nationwide.
The meeting aimed to strengthen the relationship with this prestigious institution
Among the various topics discussed, several joint activities were planned such as seminars and meetings with local and Argentine authorities, academics and businessmen.
Consulate of Argentina in Chicago
Tuesday August 11, 2016