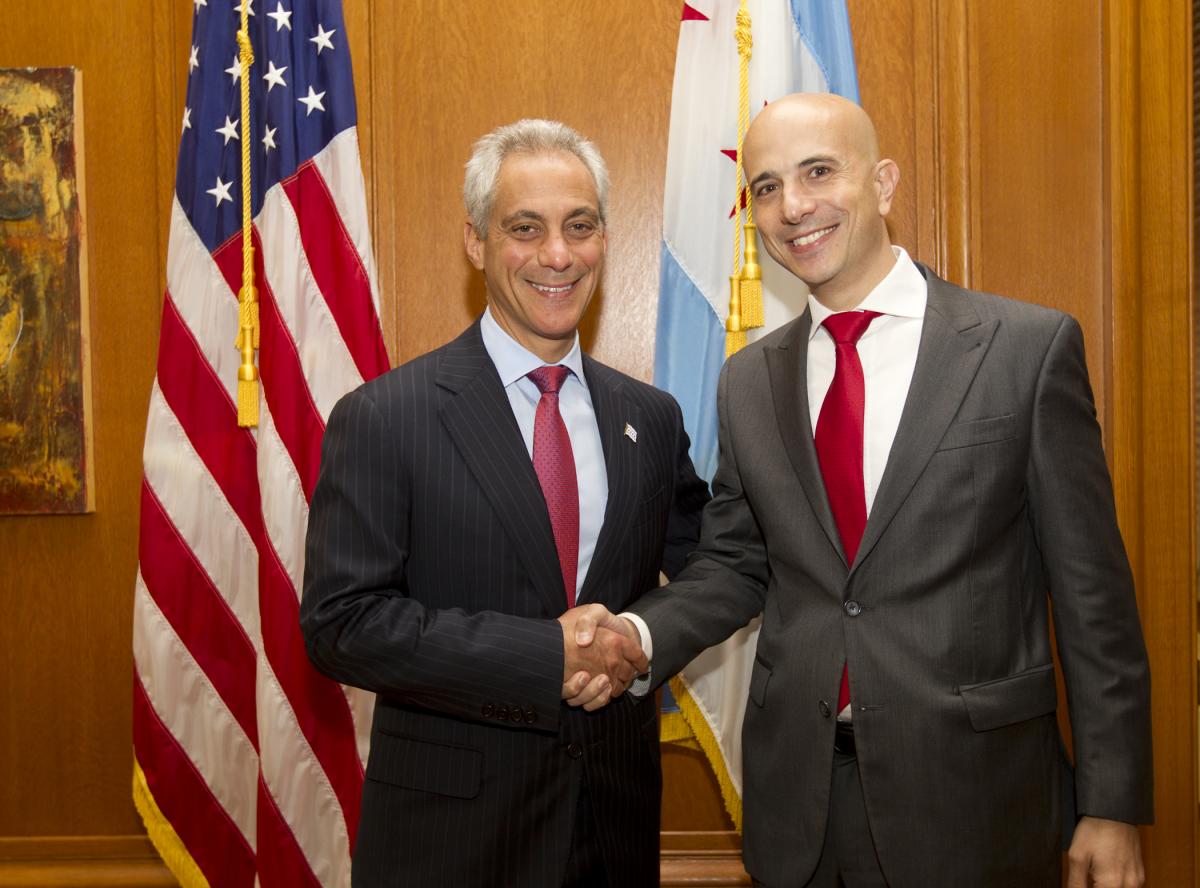 From left to right: Mayor Rahm Emanuel y Consul General Atilio Berardi Hueda
The Consul General held a working meeting with the Mayor of the city of Chicago, Emanuel Rahm.
During the meeting, Mr. Rahm stressed his government's interest in the situation of the Latin American community in the State of Illinois.
In this regard, he expressed his intention to collaborate with the activities that the Argentine Consulate will undertake during this year.
On the other hand, he showed his willingness to cooperate closely with the Argentine government.
Mayor Emanuel has visited Argentina several times and has an extensive knowledge of the country.
Consulate General of Argentina in Chicago