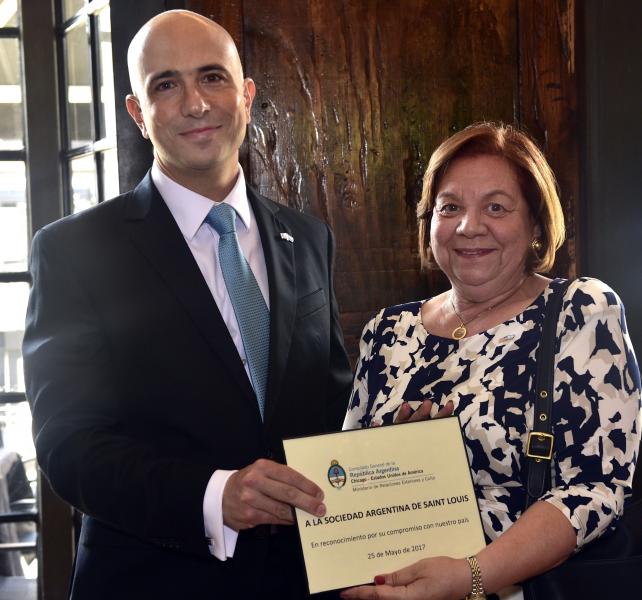 On May 25th, on the occasion of the Commemoration of May Revolution, Consul General Atilio Berardi Hueda offered recognition to the founder of the Argentine Association of Saint Louis, in Missouri, Mrs. Cristina Santa Cruz.
In 1991, Mrs. Santa Cruz brought fellow Argentine countrymen together and founded the Argentine Association of Saint Louis, a non-profit organization with legal status which purpose is to spread Argentine culture and customs.
The Association represents a great example of continuity and compromise with our country, being it one of the most active associations of argentines in the United States.
Along with cultural and educational activities, the Association works to raise funds to contribute to charities and to educational grants in Saint Louis and Argentina.
The Association publishes a quarterly newsletter called "Ecos del Sur"-Echoes of the South- in English, with relevant news and information for the Argentine community.
Thank you very much, Cristina!