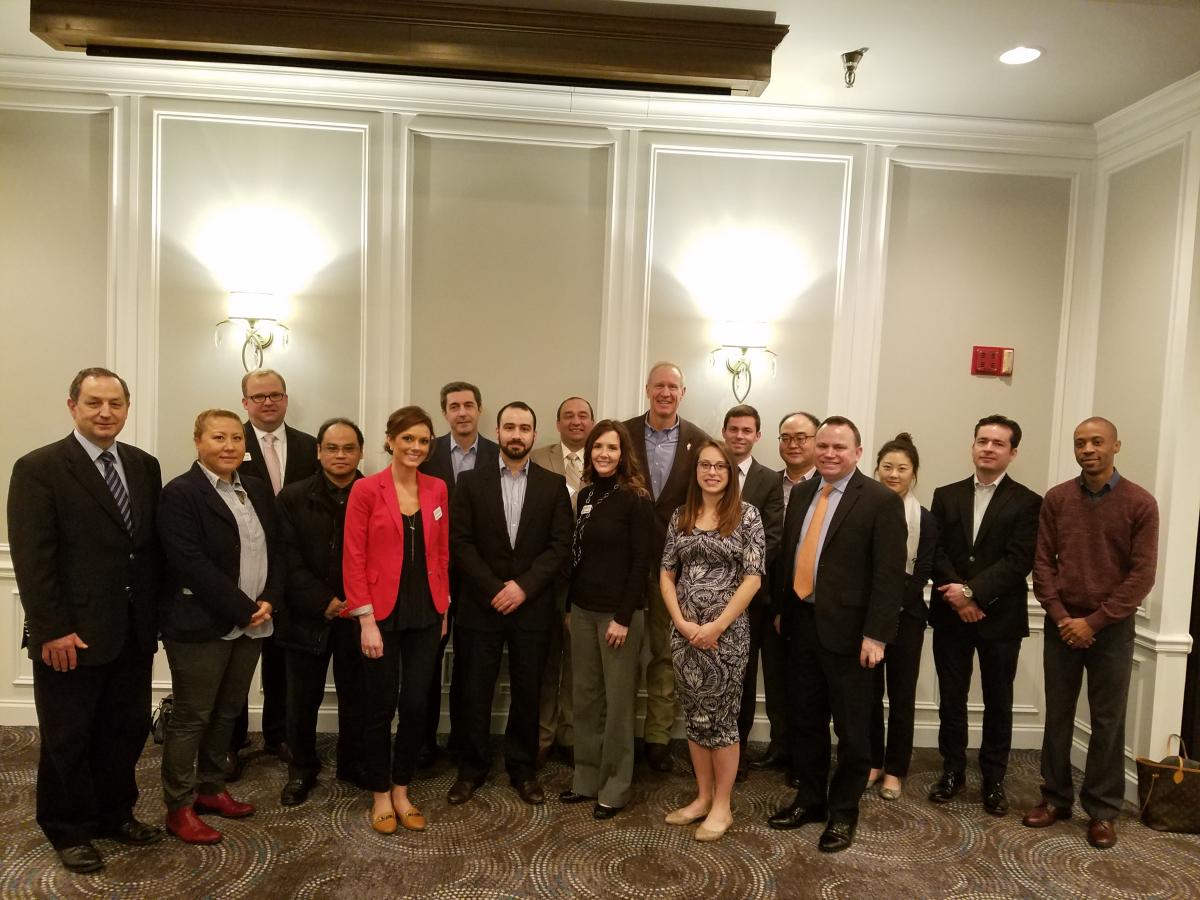 The Consulate of Argentina in Chicago visited the city of Decatur (State of Illinois) located 250 km south of Chicago.
The activity took place on April 5 and 6 and was organized by the Chicago International Trade Commissioners Association (CITCA) and the Economic Development Corporation of the city of Decatur (EDC).
Along with the Consulate officials from Ecuador, Mexico, Italy, Spain, Hungary, Bulgaria, South Korea, the Philippines and South Africa participated in the visit.
The agenda consisted of meetings with high authorities and businessmen from the region and visits to Millikin University and to ADM, Mueller and TCCI companies, all of them leaders at a global level in their respective sectors.