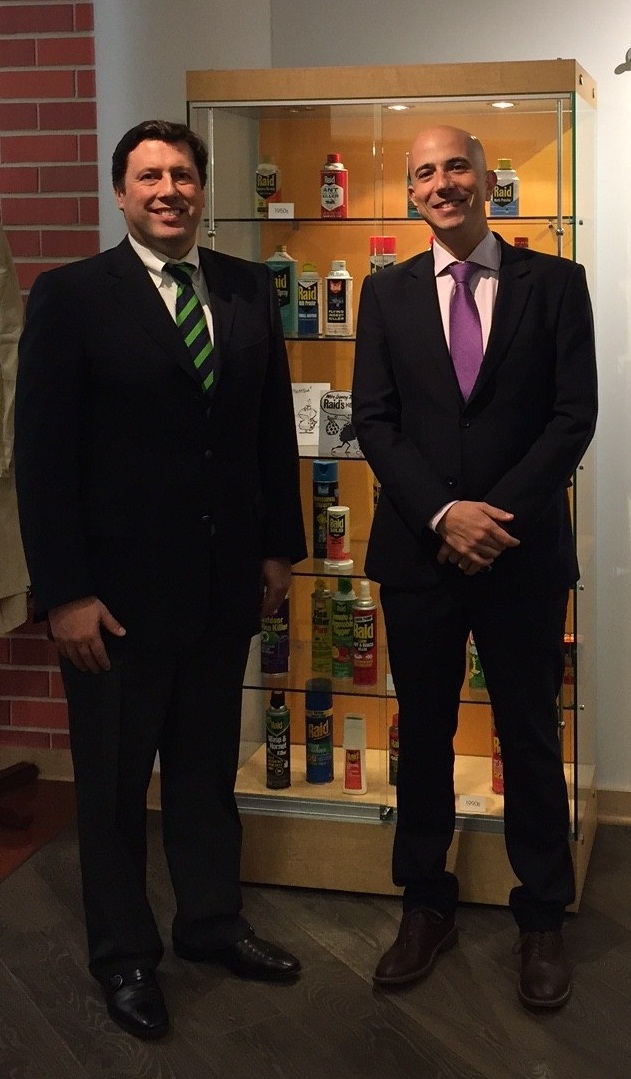 The Argentine Consul General in Chicago, Atilio Berardi, had a meeting with Mr. Guillermo Beade, SC Johnson Vice President for Latin America and Mr. David Mc Cauley, Director of External Affairs for Latin America.
SC Johnson is a global leader in the manufacture of home care products such as OFF, Mr. Muscle, Raid, Lysoform, Glade and Ziploc, among others.
The company was founded in 1886 in the city of Racine, state of Wisconsin, and still retains its family character.
Present in more than 110 countries, the company employs approximately 13.000 people around the world.
Sc Johnson has 58 years of presence in Argentina and currently employs over 700 employees.
During the meeting, the Consul General highlighted the recent economic measures in Argentina and their positive impact on the attraction for foreign investment.
Mr. Beade, stressed the importance of Argentina for SC Johnson and the commitment of the company with our country.