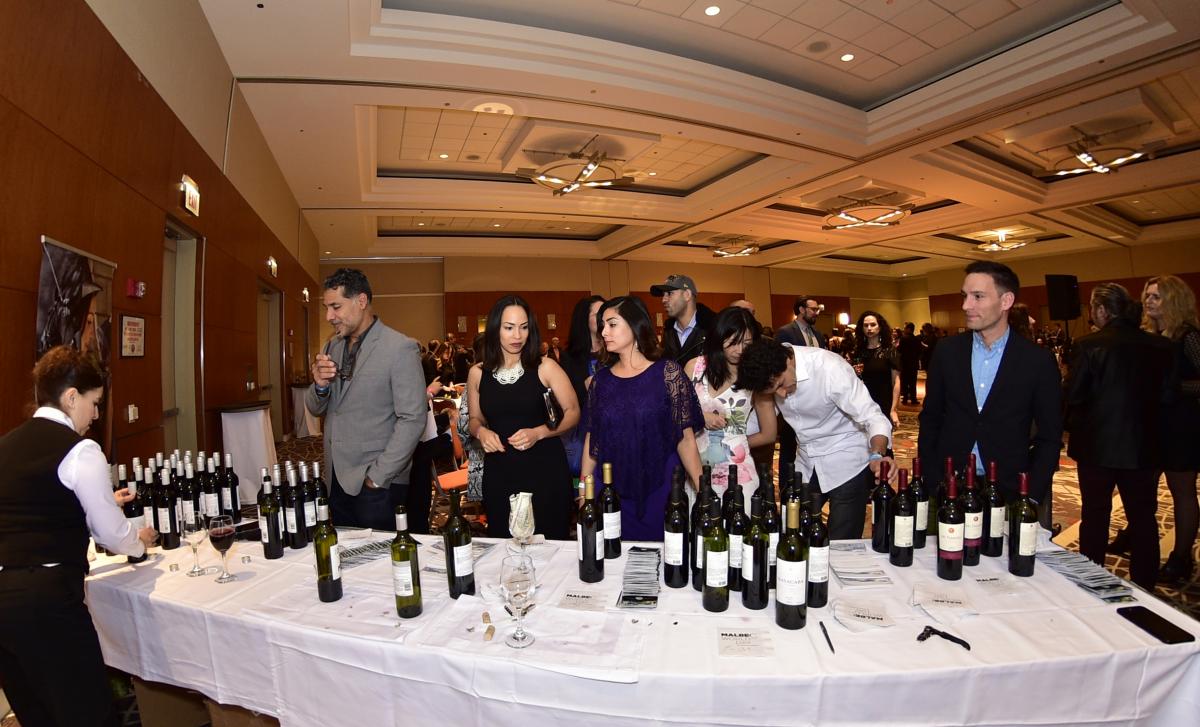 As part of the celebration of World Malbec Day, the Argentine Consulate
in Chicago held a wine tasting on April 20 at the opening of the Chicago
Latino Film Festival, the largest meeting of the film industry in the
Hispanic community of this city .
At the opening of the festival, which was called "Noche Argentina", a
reception was held with typical dishes from our country and performances
of tango and folklore.
The tasting was done in conjunction with the local importers Indigo Wine
Group (Bodega Casa de Campo), Atlas Imports (Bodega Piedra Negra) and
Kern Importers (Bodega Mi terruño).
According to the organizers attended the event more than 400 people
between government authorities, businessmen and artists.
On the other hand, thanks to the publicity made by the Chicago Latino
Film Festival, the commemoration of the Malbec day had a high visibility
in mass media, social networks and public thoroughfare.